Belvárosi kutyaszittelés két öreg kutyussal.

---
---
Tímea
· 14 years experience
Abban a szerencsében volt részem kisgyerekkoromtól kezdve, hogy kutyás családban nőttem fel, saját kutyusom nevelésének, iskoláztatásának és gondozásának elsajátítására a szüleim az első pillanattól kezdve kiemelt figyelmet fordítottak. Természetesen felnőtt fejjel is mindenképp szerettem volna saját kedvencet, így amint lehetőségünk nyílt rá, befogadtunk vőlegényemmel két idős, kedves kutyust. Tapasztalataink szerint a két idős hölgy természete nagyon pozitív hatással van a szittelt kutyusokra, ha gazdi nélkül is vannak hagyva napközben, nyugodtan pihengetnek együtt. Kutyusaink és mi magunk is ismerősek lehetünk a Pacsi! című műsorból, ahol örökbefogadóként és gazdiként több epizódban is szerepeltünk. Eddig francia bulldog, csivava, spániel-keverék és pomerániai törpe spicc fajtájú kutyusokat (kanokat, szukákat egyaránt) szállásoltunk el több napig problémamentesen, de nagyobb testű kutya sem jelent akadályt, várjuk vendégségbe őket is!
---
Budapest, Mátyás tér, Hungary

Egy 11-12 év körüli ivartalanított csivava-keverék szukával és egy 9-10 év körüli ivartalanított németjuhász-keverék szuka kutyussal élünk egy háztartásban, immár harmadik éve, mindketten nyugodt természetű, nyitott, barátságos, mentett idős hölgyek, más kutyusokkal vagy játékosak vagy semlegesek. Illetve egy 3 éves, ivartalan francia bulldog kisfiú él még nálunk, szintén nyugodt természetű, nap közben leginkább alvó, más kutyusokkal sokszor játékos vagy néha semleges.
Yes

---
Pets I can visit:


Pets I can board:

Dogs
Rodents
---
Hé-Vas 8:00-23:00
---
Balázs
Hurka nevű francia bulldog kiskutyánkra vigyázott egy hétvégét, nagyon kedves volt, megbízható és végig elérhető, máskor is őt választjuk!
08/10/2019
· Pet Sitting
---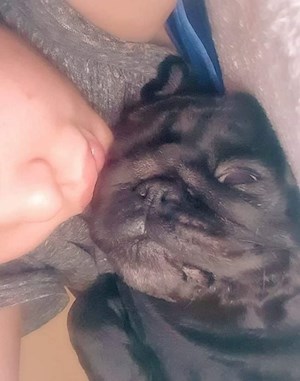 Salman
Pupu nevü mopsz kutyàmra vigyàztak a pàrjàval együtt! Megvagyok vele elégedve!, kedvesek , aranyosak , intelligensek mind a ketten! S a kutyàjuk is:-) egyeztetünk még időpontot nem felejtettelek el titeket !
18/07/2020
· Pet Sitting
---
Lilla
Timi még az általános iskolában volt osztálytársam, így amikor megláttam, hogy foglalkozik kutyákkal nagyon megörültem, mert tudtam, hogy ha majd vigyázni kell a kiskutyámra, akkor nála jó helye lesz. Így is lett. Kaptam tájékoztatást napközben, sokat foglalkoztak vele, nagyon boldog volt és jól érezte magát! Biztos, hogy máskor is hozzá fordulok majd! ❤️
16/08/2020
· Pet Sitting
---
Dorina
Zümzüm nevű akita keverék kutyusomra vigyázott 5 napot. Már voltunk pár helyen korábban a kutyusummal, de messze Timinél érezte magát a legjobban. Amikor más vigyázz Zümzümre sokszor nehezen oldódik fel, kevésbé vonódik be a játékokba. De Timi olyan törődéssel és gondoskodással fordult Züm felé, hogy nagyon gyorsan sikerült feloldódnia, és boldogan játszott a többi ebbel, és kiegyensúlyozott arcát mutatta gazdiktól távol is.Plusz minden nap kaptam képekkel tarkított beszámolót Züm hogy létéről. Csak ajálani tudom Timiéket, mi biztos máskor is hozzájuk fordulunk. :)
23/08/2020
· Pet Sitting
---
James
We had a great experience leaving our little Molly, a miniature pinscher, with Timi while we were away in South Africa for three months. Timi and her partner Peti are a lovely, friendly couple who really care about the animals that they are looking after. They have a very good understanding of how dogs behave, even in larger packs, and are very well suited to calmly address any behavioural issues that may occur. They are well experienced in taking care of young or older dogs, as well as dogs with medical issues or other special needs. While we were away, Timi sent us regular updates, letting us know how Molly was doing along with pictures and videos. This totally reassured us that Molly was doing well. Molly was also taken on many walks and adventures. We highly recommend Timi as a professional animal carer and would not hesitate to trust her with our Molly again.
06/03/2021
· Pet Sitting
---
Review
---
Budapest
,
dog walking
,
dog boarding