Hétfőtől vasárnapig, 9:00-21:00-ig tudok szeretgetni, sétáltatni, etetni :)

---
---
Eszter
· 25 years experience
Szia! Téged is vár otthon valaki, mialatt te dolgozol? Ha a válasz igen és szeretnéd, ha nem kellene aggódnod értük, írj nekem és minden fontos részletet megbeszélünk. :) Kutyasétáltatás, nevelés, etetés, továbbá cicák szittelése nálam, vagy otthon, a megszokott környezetben, amikben számíthatsz rám. <3 Szobatiszta kutyusok panzióztatását is vállalom néhány napra, de kertem nincs. Vegetáriánus vagyok, habilitációs kutyakiképző suliba is jártam, otthonról dolgozom, így tényleg rugalmas tudok lenni. Akár napi többször is át tudok szaladni és természetesen egyedi kedvezményekre, hosszútávú kapcsolat esetén nyitott vagyok. :)
---
Budapest, Magyarország

Halak, teknősbéka
Yes

---
Pets I can visit:

Cats Dogs
Birds
Rodents
Turtles
Fish
Pets I can board:


Rodents
---
Hétfőtől vasárnapig 9:00-21:00
---
Csirinyi
Eszter szuper kedves és megbízható, a cicámat látogatta egy héten keresztül, amíg külföldön voltam. Rézi nagyon jó kezekben volt, minden nap kaptam róla a videókat/képeket. teljes nyugalommal tudtam őt otthon hagyni, Eszter gondoskodott róla. maximálisan ajánlom Őt minden gazdinak :)
05/08/2022
· Pet Sitting
---
Ross
Eszter is absolutely wonderful with our animals. She is very friendly with the dog, and frequently takes her on longer walks and even trips to the park. She is very good about sending pictures and video of her visits, which is comforting while away from home. I would highly recommend her to anyone. Eszter is easy to get in touch with and is responsive to messages.
25/03/2020
· Pet Sitting
---
Márk
Eszter félénk agarammal töltött el egy hétvégét. Hozzáértő és kedves, profi módon kezelte a kutyát. Olyannyira, hogy legközelebb már nem gondolkodom kihez forduljak segítségért. Keressétek bátran!
27/01/2020
· Pet Sitting
---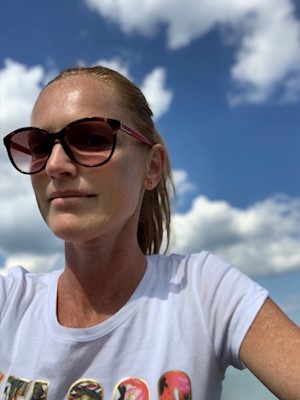 Anett
Kedves, megbízható, figyelmes velem és kutyusommal is. Még egy makacs shiba-inu kutyával is könnyedén összebarátkozott és nagyon jól kijönnek. Szóval, csak ajánlani tudom, tiszta szívből!
12/11/2019
· Pet Sitting
---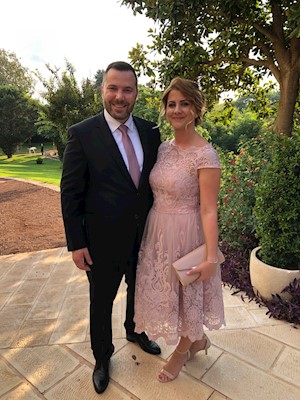 Dóra
Eszter egy nagyon kedves és rugalmas szitter, Pocit nyugodt szívvel bíztam rá. Napi szinten kaptam a videókat, szerintem a cicámnak nem is hiányoztam olyan sok szeretgetést kapott. :) Mindenkinek csak ajánlani tudom!
11/11/2019
· Pet Sitting
---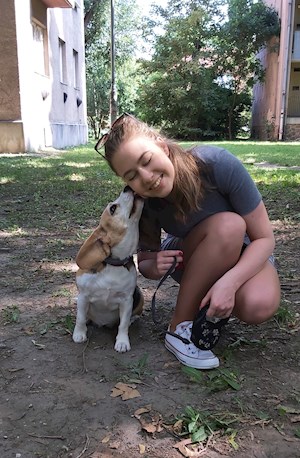 Antal_Júlia
Megbízható, jól kijöttek a kutyusommal, folyamatosan kaptam képeket és videókat, aminek nagyon örültem. Legközelebb is szívesen bíznám rá a kutyám. :)
26/10/2019
· Pet Sitting
---
Beata
Nyugodt szivvel biztam Eszterre a kutyust, folyamatosan kaptam tole kepeket, es uzeneteket, hogy minden a legnagyobb rendben van. Rendetlen, neveletlen es bizonytalan kiskutyamat teljesen jol kezelte.
08/10/2019
· Pet Sitting
---
Vajda
Nagyon kedves és rugalmas szitter, a kutyusokkal rögtön megtalálta a közös hangot. A sétákról pedig mindig kaptam képes dokumentációt :)
26/09/2019
· Pet Sitting
---
Review
---
Budapest
,
cat visits
,
dog visits
,
dog walking