Budapesti hobbi macska- és kutyaszitter

---
---
Pintér
· 10 years experience
Helló! Réka vagyok, 21 éves és egyetemista. Az órarendem eléggé rugalmas, így hétfőtől vasárnapig bármikor meg tudom látogatni az állatokat. Mindenféle házikedvencem volt már a papagájtól kezdve a hörcsögig. Rajongok a macskákért és a kutyákért, bárhol és bármikor megállok megcsodálni/megsimogatni őket. Ennél jobb munkát el se tudok képzelni! Password is: Pet them all! My name is Réka, I'm 21 and I'm currently a university student in Budapest. The pleasure is mine to sit your cat or go for a walk with your woofer. I can't imagine a better job than to take care of cats and dogs and make a connection with them. Message or phone me and I'll be there to be there for your 4-legged friend.
---
Budapest, Magyarország
---
Pets I can visit:

Cats Dogs
Birds
Rodents
Turtles
Fish
Pets I can board:


---
hétköznap 8:00-tól 22:00-ig bármikor, hétvégén 10:00-22:00-ig bármikor
---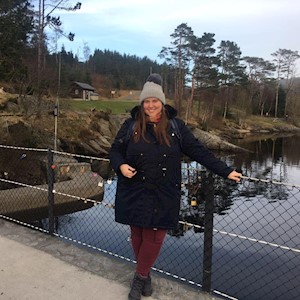 Túri
Réka nagyon lelkiismeretes, cuki és rugalmas szitter! Mindenkinek bátran ajánlom! ☺️
02/07/2019
· Pet Sitting
---
Sirián
Nagyon szeretik a kislányok - Luna és Mulán cica, illetve én is elégedett vagyok, megbízható és lelkes vigyázónk.
26/08/2019
· Pet Sitting
---
Judit
Réka szuper szitter, örülök, hogy rá bízhattuk a cicánkat a nyaralás alatt. :)
23/07/2020
· Pet Sitting
---
Review
---
Budapest
,
cat visits
,
dog visits
,
dog walking