Kutyaszerető család, sétáltatás, szállítás

---
---
Fatima
· 25 years experience
Szia! Szívesen vigyázunk a kutyádra vagy házi kedvencedre. Szállításban is tudok segíteni, 150Ft/km áron. A ránk bízott állatok, egy kis családban (anya, lánya 20, fia 18) töltik az idejüket. A kérésednek megfelelően visszük el sétálni kutyádat. Pl. idősebb kutyust több, rövidebb sétára, inkontinencia miatt. Viszont ha fiatal és fáradhatatlan, akkor még futni is elvisszük magunkkal. Tapasztalatból írhatom, hogy a kutyusok imádnak a családi házak között és a Duna-parton sétálni, rengeteg új illattal, olykor szaggal találkoznak. A társaságkedvelő kutyák új barátokat ismernek meg a kutyafuttatóban vagy a Duna-parton, a zárkózottabbak vígan sétálnak és szaglásznak a kertes házak között, mivel a járda mellett széles zöldfelületek vannak. Séta közben tanítjuk őket a városi közlekedésre, pl. álljon meg a járda szélén! Nem akarod, hogy kutyádat kennelbe zárják egy panzióban? Mi családtagként vigyázunk rá! Tüzelő kutyust nem tudunk fogadni! Hozd Magaddal a nyakörvet, pórázt és ha szükséges, eledelt is! Állatlátogatást, sétáltatást (kutya, macska-mert nálunk ilyen is van! De 3 házzal odébb, még papagájt is sétáltatnak.) is szívesen vállalunk. Az elmúlt 25 évben 5 kutyust fogadtunk be az utcáról. Közülük kettővel jártam kutyasuliba, egyhez pedig kutyatréner járt hozzánk 2 hónapig, hetente kétszer. Mindenféle méretű (8-40kg) és habitusú kutyák. Ez idő alatt több könyvet is elolvastam a kutyákról, viselkedésükről, megfelelő tartásukról, mivel megszülettek a gyermekeim. Így, más választásuk nem révén, gyerkőceim kutyák között nőttek fel. De ezt, elmondásuk szerint egyáltalán nem bánják. Imádják az állatokat, a kutyákat, és még bánni is tudnak velük. Rendszeresen fogunk meg kóborló kutyusokat, akiket hivatalos állatmentők segítségével, visszajuttatunk a gazdihoz. A Duna-parton mentettünk már meg több sérült hattyút, a Gellérthegyen egy egész süncsaládot és rengeteg magányos sünit a gázolástól.
---
Budapest, XXI. kerület, Magyarország

kutya, tengeri malac, papagáj
Yes

---
Pets I can visit:

Cats Dogs
Birds
Rodents
Turtles
Fish
Pets I can board:

Dogs
Rodents
Turtles
Fish
---
0-24h
---
Rubovszky
Nagyon köszönjük Fatime értő és szerető gondoskodását, amivel gondját viselte Luna kutyusunknak, amíg mi Horvátországban nyaraltunk! Mindenkinek szeretettel ajánlom!
22/08/2021
· Pet Sitting
---
Ugis
I highly recommend leaving your dog with Fatima. It's clear that she and her family love dogs so we felt safe leaving our dog Docents with her. We liked that she has a park right outside of her apartment, so we knew that Docents will get to go on nice walks. Communicating with Fatima was easy too. We'll be happy to leave Docents with her again.
04/08/2021
· Pet Sitting
---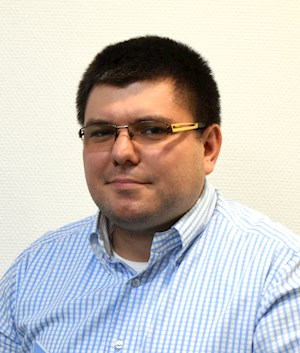 Gábor
Fatima nagyon tapasztalt és türelmes felvigyázója volt két fiatal kutyusunknak egy teljes napig, éjszakával együtt. Senkit ne tévesszen meg, hogy nem kertes házban laknak, mert rengeteget sétálnak és játszanak a rájuk bízott állatokkal, a sajátjaikkal együtt. Mint mondta, legközelebb is szívesen vár minket, és ha olyan alkalom adódik, már visszük is hozzá az ebeket :)
02/02/2021
· Pet Sitting
---
Szilágyi
Féltünk, hogy éjszakára ott hagytuk a kutyusunk, sose aludt külön, de jól bírta, el volt a kutyusokkal, köszönjük a szállást, visszük, ha megint kell szitter!
14/07/2020
· Pet Sitting
---
Szilágyi
Bodza jól érezte magát a napköziben a kutyusokkal, még fotó is készült róla. Minden rendben volt, visszük megint.
07/07/2020
· Pet Sitting
---
Dr.Hernádi
Minden rendben volt, rugalmasak, a kutya is jól érezte magát! Máskor is visszük! :)
12/03/2020
· Pet Sitting
---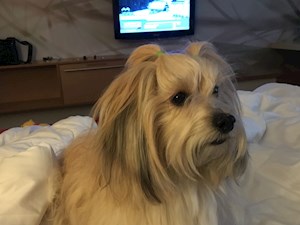 Berni
Norbi, fiatal kora ellenére megbízható, felelősségteljes. Szereti az állatokat, akik ezt érezve viszont szeretik Őt. Nálunk 2 kutya és 3 macska volt rá bízva. Én meg voltam elégedve vele, így másnak is ajánlom.
01/05/2019
· Pet Sitting
---
Review
---
Budapest
,
cat visits
,
dog visits
,
dog walking
,
dog boarding