Kisállat szittelés a Corvin negyed közelében


---
---
Máté
· 6 years experience
Kiskorom óta nem volt olyan év, hogy nem lett volna kutyánk, jelenleg egy francia bulldogom van (szuka),kifejezetten semleges a vendégekkel, probléma sosem volt az ideiglenes lakókkal. Eddig mini yorki, husky, német vizsla, törpe pinscher, havanese, francia bulldog, golden retriever, welsh terrier, corgi, tacskó, német juhász, border collie, mopsz és beagle kutyusokkal volt dolgom, mindegyikükkel problémantesan ment a szittelés.
---
Budapest, Hungary

Egy francia bulldogom van, ivartalan szuka, nagyon barátságos, többi állattal általában semleges vagy játékos.
Yes

---
Pets I can visit:

Cats Dogs
Birds
Rodents
Turtles
Pets I can board:

Cats Dogs
Rodents
Turtles
---
hé-va 10:00-24:00
---
Éva
Megbízható, a kutyus épen és egészségesen került haza, nem úgy, mint több kutyanapköziből.
30/08/2020
· Pet Sitting
---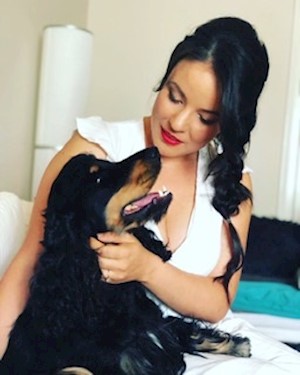 Tamási
Máté szuperül vigyázott a kutyimra amíg külföldön voltam. Nagyon figyelmes volt, rendszeresen bejelentkezett nálam, képeket is küldött. A kutya láthatóan jól érezte magát nála, biztosan máskor is fel fogom keresni, ha szittelésre lesz szükségünk. :)
21/02/2020
· Pet Sitting
---
Kata
Máté nagyon kedves és megbízható, úgy vigyázott Rozikára mitha a sajátja lenne! Hálás vagyok, hogy rátaláltam! Maximális biztonságban tudtam. Legközelebb is biztos hozzá fogom vinni a kutyusom. Ezer hála! :)
16/09/2019
· Pet Sitting
---
Annick
We left our doggo Frankie in Máté's care for a week. He took really good care of him! Máté is very easygoing , really friendly and he sent us daily updates of how it was going with Frankie :) it was really nice to leave Frankie feeling we left him in good hands. I would very much recommend Máté as a dogsitter to anyone!!
08/08/2019
· Pet Sitting
---
Nóra
Gyömbérre vigyázott Máté, sajnos egy kontroll is erre az időszakra esett, így orvoshoz is elvitte, gyógyszereket rendszeresen megkapta a kutyuskám. Minden nap kaptuk a híreket róla, kiváló stressz gyilkos ;) Még egyszer nagyon köszönjük!
06/08/2019
· Pet Sitting
---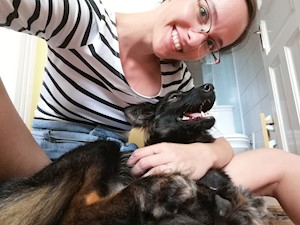 Boglárka
Máté szuperül gondját viselte az elmúlt két hétben a kutyusunknak! Rendszeresen kaptunk infókat és képeket is, és láthatóan Toboz is nagyon jól érezte magát a nyaralása során. Legközelebb is hozzá fordulnánk!
01/08/2019
· Pet Sitting
---
Dóra
Pontosan jött, a gyerekek nyugiban voltak itthon, kaptunk infót/képet, míg nem voltunk, megbízható srác. :)) Köszi még egyszer!
24/04/2019
· Pet Sitting
---
Review
---
Budapest
,
cat boarding
,
dog boarding