Vállalom, hogy a házi kedvenced legjobb barátja leszek, amíg nem vagy otthon, vagy elfoglalt vagy / I'll be your pet's temporary best friend while you are away or busy


---
---
Zsombor
· 16 years experience
___SCROLL DOWN FOR ENGLISH___ Magyarországon születtem, Magyarországon és Amerikában nőttem fel. Egész életem során kutyák vettek körbe. Az USA-ban számos kutyamenhelyben önkénteskedtem a múltban, és abszolút élvezem a kutyák társaságát (néha jobban, mint az emberekét). A kutyák mindig is terapeutikus hatással voltak rám, mivel mindig ott voltak mellettem, az életem legnehezebb pillanataiban is. Biztosra veheted, ha rámbízod a blökidet, minőségi törődésben lesz része! A 6. kerületben élek a nagyapámmal együtt egy viszonylag normális méretű lakásban. Mivel nappali tagozatos diák vagyok, annak ellenére, hogy mindenféle ebet kedvelek, csak kisebb méretű kutyákat tudok fogadni napközi felügyelet céljából a lakásomban. A Városliget közelsége miatt (ahol vannak kutyás parkok, kutyafuttatók, és más ebek is) biztos lehetsz abban, hogy mindennap elviszem oda őket sétáltatni, s akár más kutyákkal is tudnak barátkozni (már ha szeretnének). Mindemellett, gyakran szoktam Budapest körüli helyeken túrázni, így ha a kutyád is szeret nagyobb távokat megtenni, szívesen magammal viszem! Amúgy jelenleg az én kiskutyáim Amerikában vannak édesanyámmal, és rendkívül oda vagyok értük. Van Hank, fehér és barna terrier/chihuahua keverék, illetve Oshua, aranyszínű pomerániai törpespicc. Hanket 2-3 hónapos kora óta neveltem, így egy nagyon hűséges és odaadó kiskutya lett belőle. Oshua pedig mentett kutya, olyan otthonban volt sajnos ahol eredetileg nagyon rosszul bántak vele, szinte sosem etették tálból, eleinte csak a kezemből tudtam megetetni. Viszont immár egy nagyon boldog pomerániai, él és virul. Hajlandó vagyok engedményt adni abban az esetben, ha egy alkalomnál többször kell vigyázni az adott kutyá(k)ra, függően a távolságtól, és a kutyák mennyiségétől/fajtájától. ENGLISH_____________________________________________________________________________________________ I'm a Hungarian born, Hungarian/American. I've been around dogs for almost my entire life. In the US I've volunteered at several animal shelters in the past and I absolutely enjoy the presence of dogs (sometimes more than people). Dogs have always been so therapeutic to me since they were the only ones who were there for me at my hardest times in life. You can be assured that your best friend(s) will receive the most quality care in my hands. I live in the 6th district with my grandpa in a decent sized apartment. I'm a full time student so Even though I love all dogs, I can only accept small to medium sized dogs for daycare at my residence. Nearby to my apartment there is Városliget, in which there are many dog runs and other dogs to encounter, and you can be sure that your pet and I will be visiting that daily (as long as they are okay with other dogs of course!). Also if your dog is a fan of hiking, I often go on hikes around Budapest. I am also willing to watch any sized dog if it is at your residence. Currently my pups are with my mother in the US but I love them so much. There's Hank, the white and brown terrier/chihuahua mix and Oshua, the golden Pomeranian. I actually raised Hank from about 2-3 months of age and he is just the most loyal and loving little dog. On the other hand, Oshua is a rescue from a very very bad home where she was seemingly never fed from a bowl considering she would only eat from my hands at first. Now she's one of the happiest little pom-poms I've ever seen. I'm willing to discuss multiple occasion/day discounts on a case by case basis dependent on the distance, amount/type of dogs and etc.
---
Budapest, Bajcsy-Zsilinszky út 57, 1065 Hungary

None
Yes

---
Pets I can visit:

Cats Dogs
Birds
Rodents
Turtles
Fish
Pets I can board:

Dogs
Birds
Rodents
Turtles
Fish
---
Monday-Sunday/Hétfő-Vasárnap
---
Ulászló
Imádtam Zsomborhoz vinni a törpespicceimet, mindig nagyon jól bánt velük, a kutyák is boldogak voltak mellette! Szívből ajánlom őt, ha megbízható kutyafelügyelőre vágysz ő az igazi! -Tihamér
04/06/2021
· Pet Sitting
---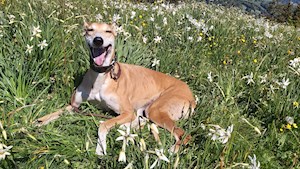 Andrea
Nagyon elégedettek voltunk Zsomborral. Igazi kutyabarát, egyből jól kijöttek Fügével. Nem csak letudni akarta a felügyeletet, hanem mindent megtett, hogy szórakoztassa Fügét. Köszönjük, mindig hozzá megyünk, ha Budapesten járunk.
13/06/2021
· Pet Sitting
---
Tamás
Nagyon jól sikerült Amira és Zsombor találkozása és az ott tartózkodás. Félénk kiskutyám van, de első pillanatban összebarátkoztak, nyugodtan hagytam ott nála. Teljesen rendben volt amikor érte mentem, elégedett kiskutyát kaptam vissza. Köszönöm Zsombor, köszönöm Dogsurf!
20/06/2021
· Pet Sitting
---
Review
---
Budapest
,
cat visits
,
dog visits
,
dog walking
,
dog boarding